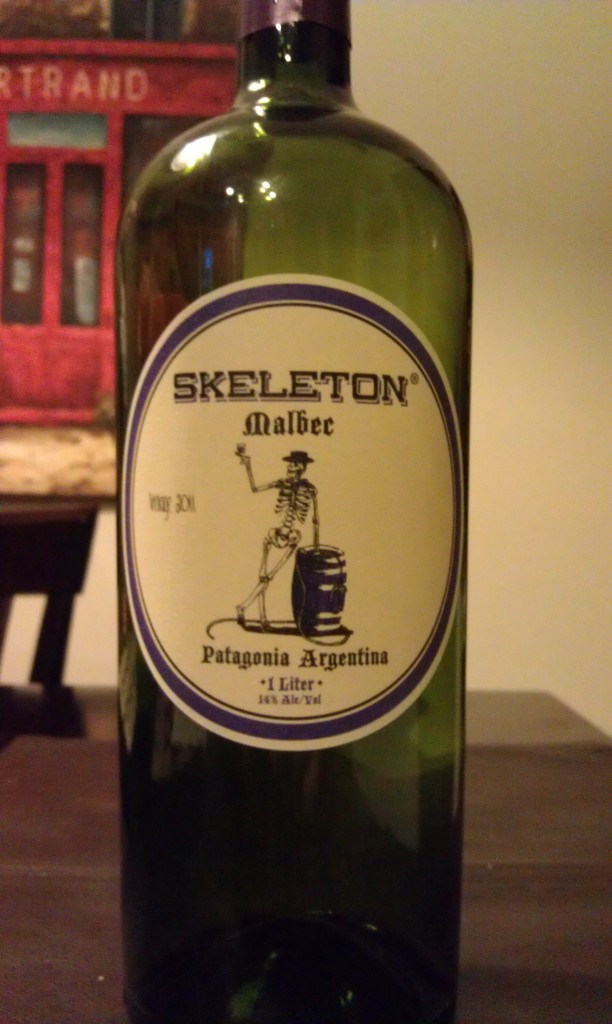 Varietal: Â Malbec
Region: Â Argentina
Cost: Â $10 (for 1L)
Winemaker's Notes: Â An enticing Malbec with aromas of violet and plum, alongside secondary notes of blackberry jam and dark fruits. A burst of rich, fresh fruit on the palate, vibrant acidity, and a touch of oak, followed by a long, lingering finish.
My Review: Â During a trip to our local Fresh Market to pick up a steak for dinner (the wife was going to be out of the house, so red meat was being grilled), we stopped in the wine section to sample some wines being poured. Naturally we ended up grabbing both of those wines that we sampled – a Gruner Veltliner and a Malbec. With the wife out with the girls, the Malbec got opened.
The wine was dark in the glass, with streaks of purple through it. On the nose I picked up some violet and plum, but mostly got dark fruit after the wine opened up a bit. In the mouth the wine was medium-dry, with the dark fruit being the leader on the palate and the oak making its presence known on the finish.
Paired with a ribeye that was, at least in my opinion, perfectly cooked, the dryness of the wine was a nice pairing with the juiciness of the meat and my fully loaded baked potato. Even relaxing after the meal was over I enjoyed sipping on the wine, which while dry, wasn't so dry that it doesn't work by itself.
Am I going to go so far as to claim this is some revolutionary wine? Of course not. But for $10 it's a good value, especially since it's 1 liter as opposed to the usual 750ml you usually get in a bottle – definitely something I would keep in mind as a table wine to keep around. Also, as we come up on Halloween, the name of the wine will certainly get some chuckles at parties where you want to serve wine along with punch and other ghoulish concoctions.