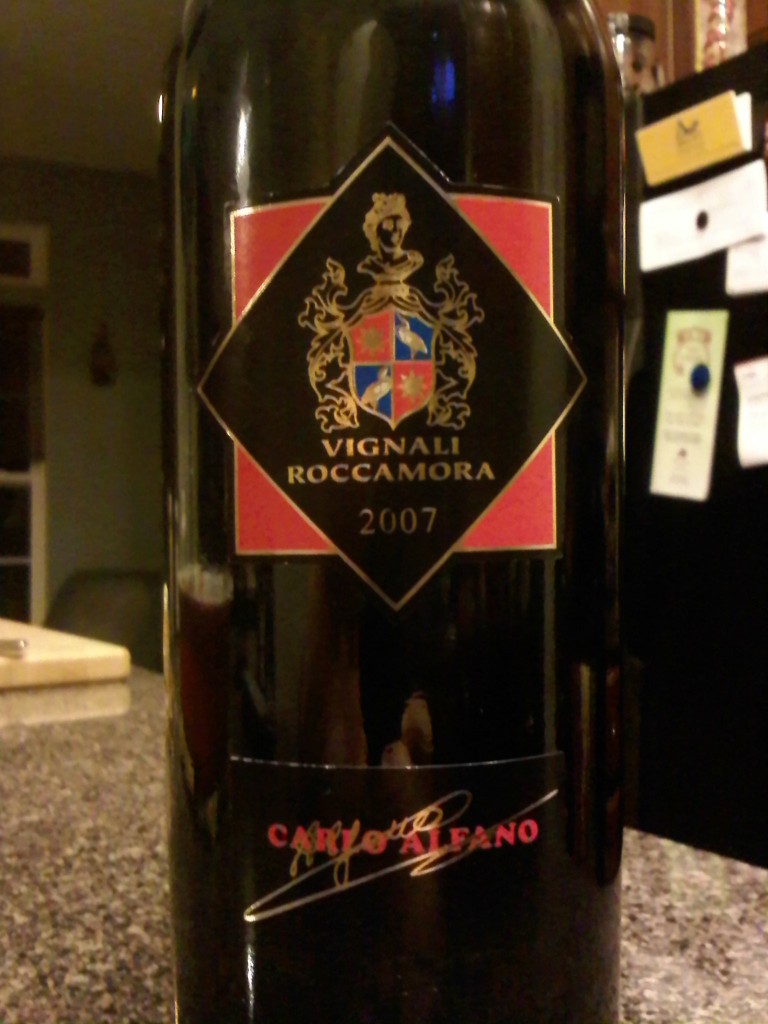 Varietal: Blended Red Wine (50% Nero d'Avola; 50% Merlot)
Region: Italy – Sicily
Cost: $14
Intense red colors with hints of purple featuring aromas of cherry, sweet spices and tobacco with balanced tannins on the palate. Â Pairs well with pasta with meat sauce, braised beef, juicy steak.
Recommendations: When this wine showed up for me I instantly started thinking of what to pair it with. Â The bottle itself recommends pasta with meat sauce, and given my love of Italian-style food, I was quick to agree. Â More purple than red in the glass, with a good tannic structure, the high alcohol content (14%) does demand that you pair the wine with something to help take the edge off.
That being said, allowing the wine to open up (either by decanting or just letting the bottle sit for a bit) takes the edge off the wine and makes it a very enjoyable sipping wine, especially with the flavors of crushed fruit that came through for me after it opened up.
While I've never been shy about making it clear that I'm not a Merlot drinker, I would recommend this wine for anybody looking for a good red wine to pair with either an Italian-style meal or red meat. Â It's a great value and certainly meets my criteria of being good with and without food.
Special thanks to The Wine Chateau for supplying the Vignali Roccamora 'Carlo Alfano' Nero d'Avola Merlot for this review.