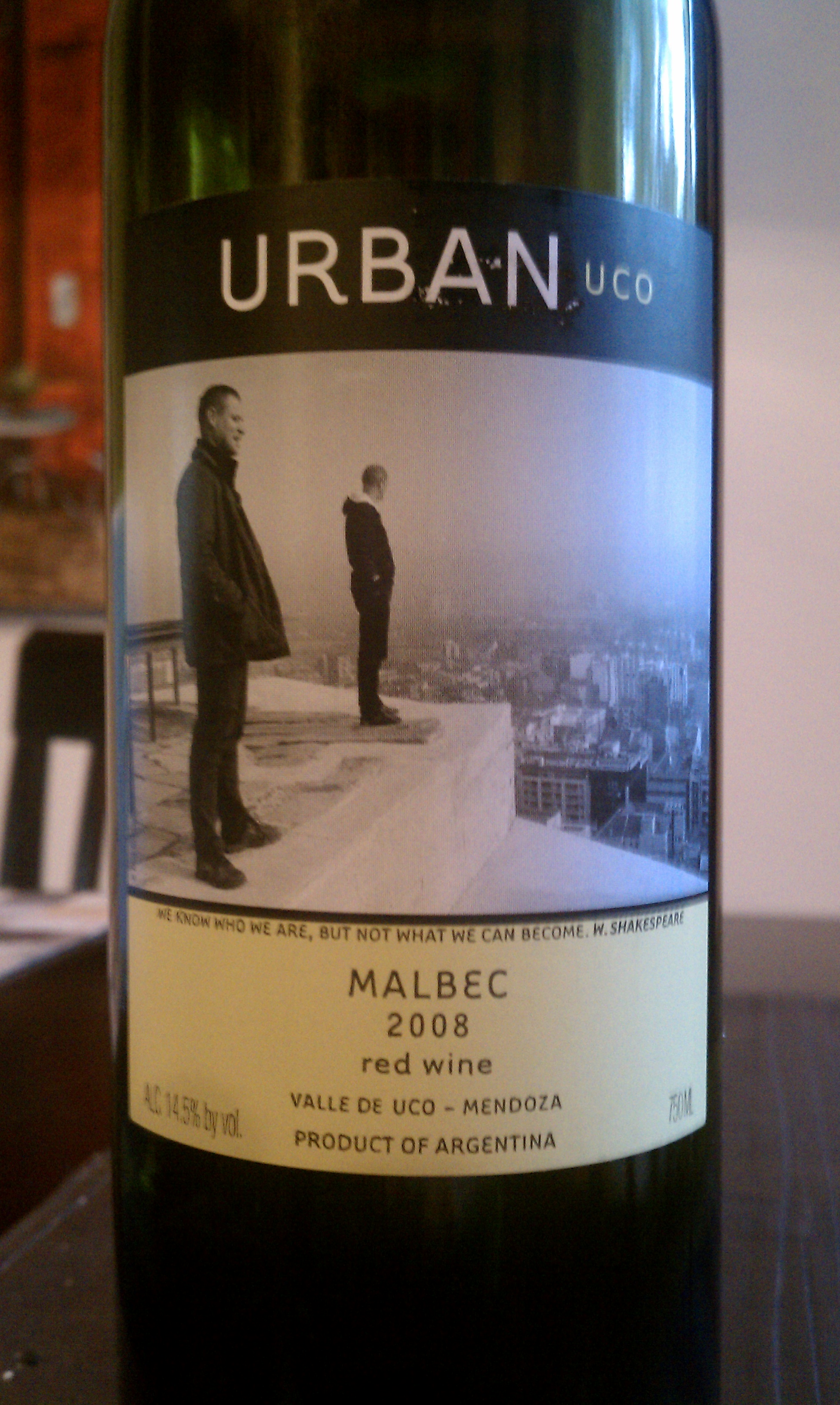 Varietal: Malbec
Region: Argentina
Cost: $20
Deep purple color with aromas of spice and berry that leads into flavors of crushed fruit, with licorice and tannins on the finish. Â Pairs well with pasta, smoked meats, pizza, and really anything but seafood.
Recommendations: When I received a box of samples from the International Wine of the Month Club, I'll admit that I was eager to open up this bottle. Â My wife and I are big fans of Malbec, mostly because of how versatile the wine is. Â The Urban Uco Malbec did not disappoint. Â The deep purple of the wine in the glass was inviting all by itself, and the aroma of spice made it hard to take a moment before sipping the wine.
Crushed fruit and berry was immediately obvious in the mouth, which quickly faded into a licorice flavor with a subtle tannic finish. Â It was great. Â Paired with a dinner of pepperoni pizza, it was the perfect compliment to a simple dinner, and enjoyable well after the pizza was gone. Â What was most impressive about this wine was that if I hadn't read the label, I wouldn't have known that the wine had 14% alcohol/volume. Â Excellent job of masking a high alcohol content behind amazing flavors.
This wine has continued my growing obsession with South American wines, and if you're a fan of wines from the region, I certainly recommend this one. Â If you've never tried a wine from South America then I definitely recommend this one – it's a great wine to introduce you to the great wines that our neighbor south of the Equator is producing.