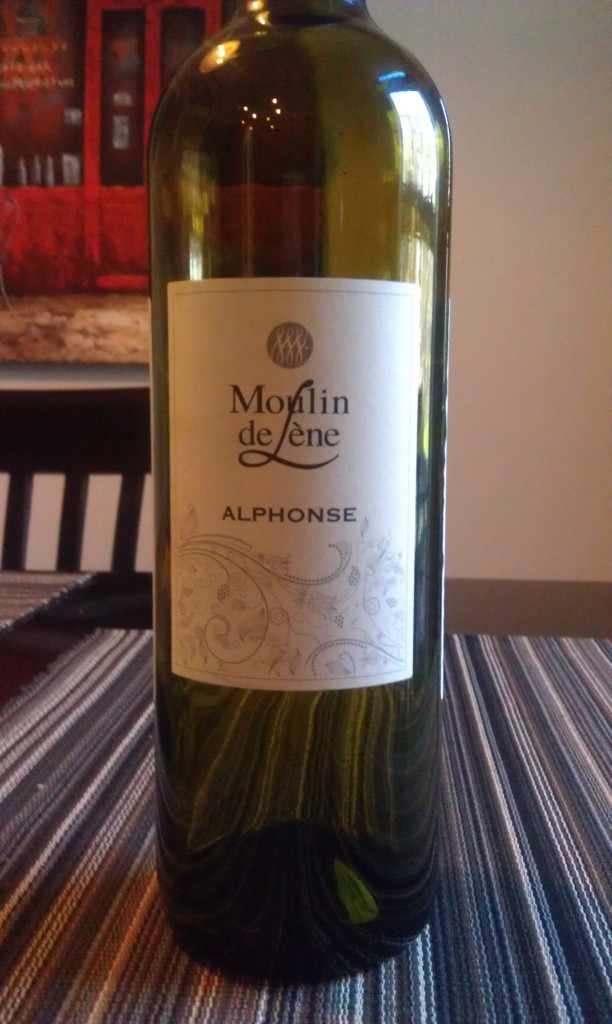 Varietal:Â  Syrah; Mourvedre; Marselan
Region:Â  France – Cotes de Thongue
Cost:Â  $10 (SRP)
Winemaker's Notes:Â  Light garnet robe with violet glints. The smell is explosive with aromas of freshly-picked forest fruits. The taste is light, easy to drink, and ends with a sensation of black currant. Drink as an apertif or pair with delicatessen meat, salad, grilled meats, or cheese.
My Review:Â  And so I finally opened up the final bottle of the three samples that Moulin de Lene had been kind enough to send me back in February. I feel bad that it took me this long, but the reds mentioned grilled meat, and when a wine suggests that, I try to be obliging. Unfortunately, the weather here in Richmond, Virginia wasn't as accommodating as I would have liked, but now that we've moved into the warm season, it's full grill ahead. But I digress. So, what did I think of the Red Always from Moulin de Lene's Alphonse line?
The wine was, as advertised, a garnet color with streaks of violet running through it. This was especially evident as I poured the wine into a decanter after throwing my steak, and some asparagus, onto the grill. On the nose I got some red fruit and a touch of spice. My first sip was hot, in that I got a good bit of alcohol on it, which was surprising given that the alcohol content was only 12.5%/volume. However, by letting the wine sit in the decanter while I cooked the steaks this quickly went away, so I do recommend letting the wine open up before drinking.
In the mouth the wine was fruity, but not in a fruit-forward cheap Cabernet sort of way. The fruit was lush, juicy, dark. It was approachable without being too simple. It was what I would expect from a wine about $10 more expensive to be honest, which makes the price point on this wine an even better value.
With dinner the wine held up well enough with the steak, though I will say that the other red I had from Moulin de Lene was a better pairing with pork, so I'd be interested to try this with a lighter grilled meat to see how it does. That being said, the wine was just in that middle area where it worked well with or without food, and for $10 you can easily do it with either and not feel bad about it.
I know that some people get wary when they are offered French wine, but I've appreciated the approachable nature of the Moulin de Lene wines I've been able to try, and I would definitely recommend them to anybody looking to dabble their toes in French wines without taking the plunge into some of the more complex (and expensive) ones.