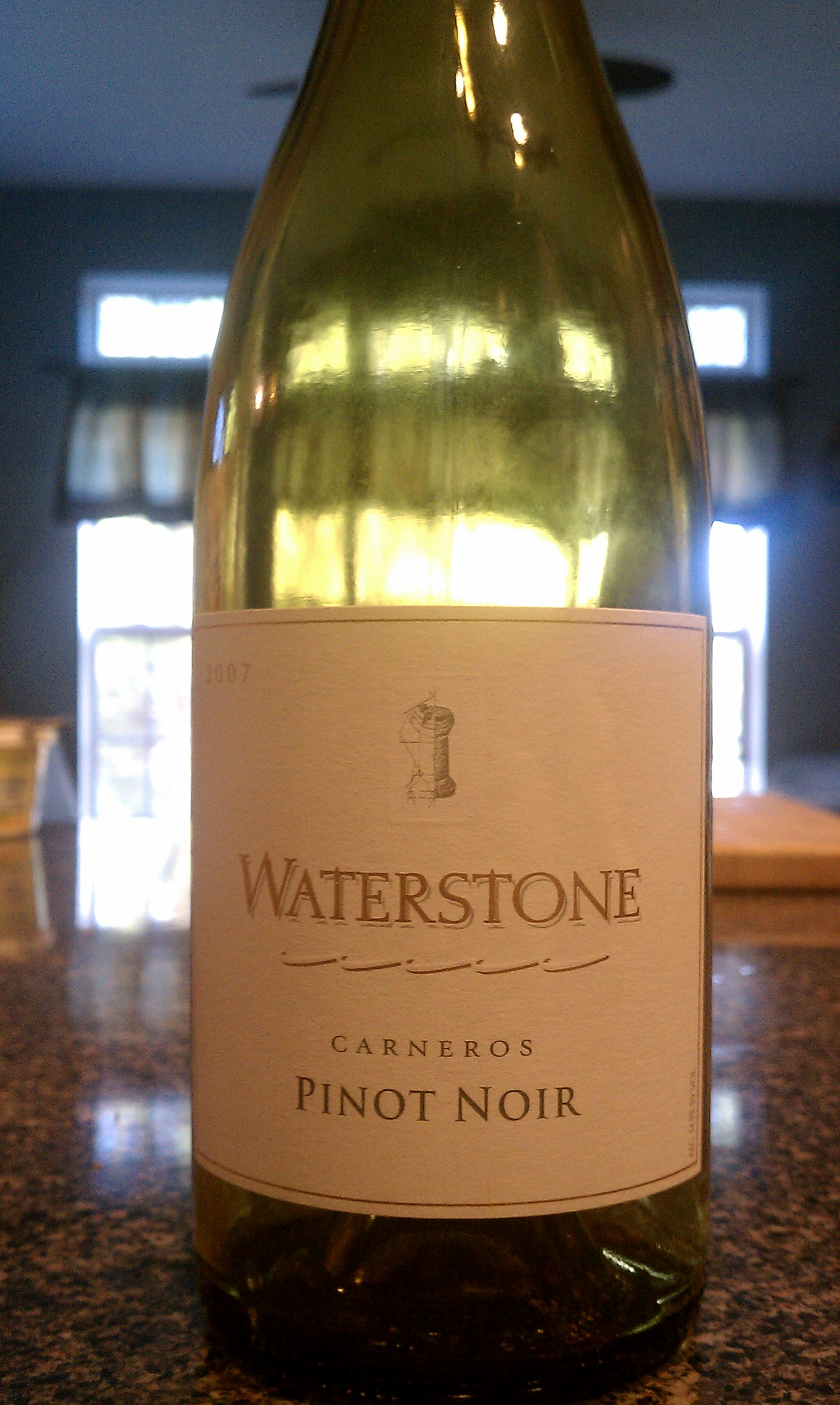 Varietal: Pinot Noir
Region: California – Carneros – USA
Cost: $22
Dark plums, cherry, cola, and leather on the nose with flavors of soft vanilla, fruit, and subtle tannins with a lingering finish.  Pairs well with grilled salmon, beef, pork, turkey, and lamb.
Recommendations: After having tried the 2008 Waterstone Chardonnay, I was admittedly ready to give the 2007 Waterstone Pinot Noir a try.  I shouldn't have waited so long.  Light red in the glass, I picked out some aroma of cherry, but the nose was overwhelmed a bit by the wine's high alcohol content (14.3%).  It got better as the wine opened up, but it was still there.
Flavors of cherry, red fruit, and a hint of cola on the end (which weirded me out when I read about it, but was actually rather enjoyable once I tasted it), lead into a very subtle finish that was the perfect match for a dinner of salmon and orzo pasta tossed in olive oil with a bit of fresh basil and garlic thrown in.
As a big fan of Pinot Noir, I was very impressed with this wine, and while the high alcohol content was noticeable early on, the longer the wine was allowed to open, the less noticeable it became on the palate.  The flavors were well balanced and this wine would do well paired with most foods, making it a great wine to just keep around for any occasion.  At around $22 it's perfectly priced and I definitely recommend giving it a try if you come across it.