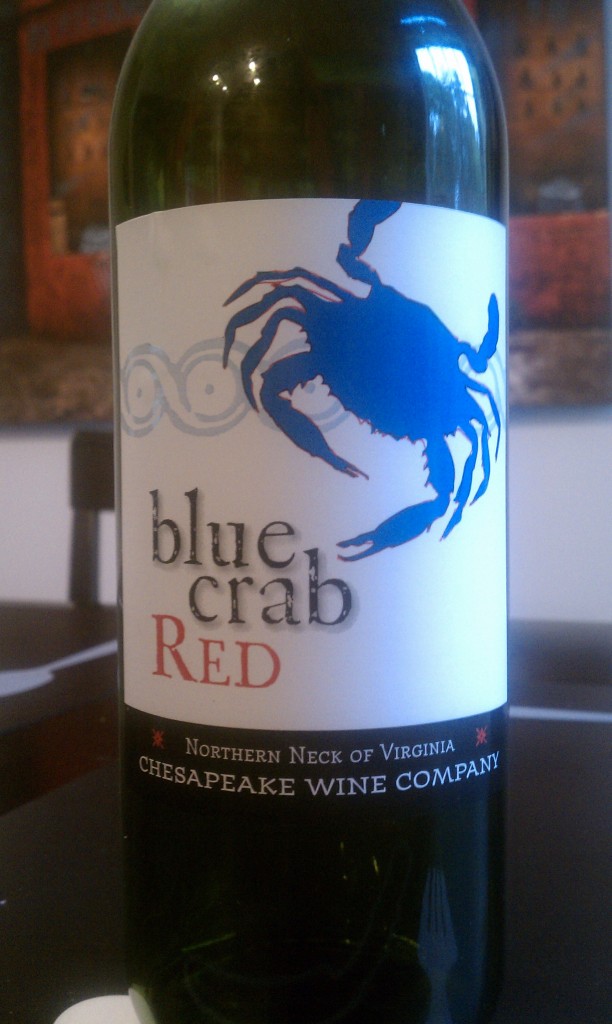 Varietal: Cabernet Sauvignon; Merlot; Syrah
Region: Virginia – USA
Cost: $12
Winemaker's Notes: Our top-selling wine! Spice and fruit in the aroma give way to a soft, slightly sweet finish in this versatile red wine. Also great with BBQ and for picnics.
My Review: I'd nearly forgotten I had picked this bottle up at the Virginia Wine Expo back in February until this past weekend when my wife and I were looking for something to sip on in the evening while relaxing in our basement. Since we'd already started with some red earlier for dinner, we thought it would be a good idea to stick with it and popped this bottle open.
A good medium-dark red in the glass, the Ingleside Blue Crab Red offered up aromas of red fruit that carried through to the palate which was soft and fruity, though not overly fruity, with a hint of sweetness on the finish that was actually welcomed.
While I didn't pair this wine with any food when drinking it, I agree with the winemaker's assessment of pairing this wine with some BBQ or even a good burger. Either way, this is absolutely a summer grilling wine and a good value if you're looking to take something to your neighborhood cook-out. Not overly complex or though provoking, the appeal of this wine is that you can sip it without feeling compelled to invest a lot of time analyzing the aromas or flavors, which was just fine with me.