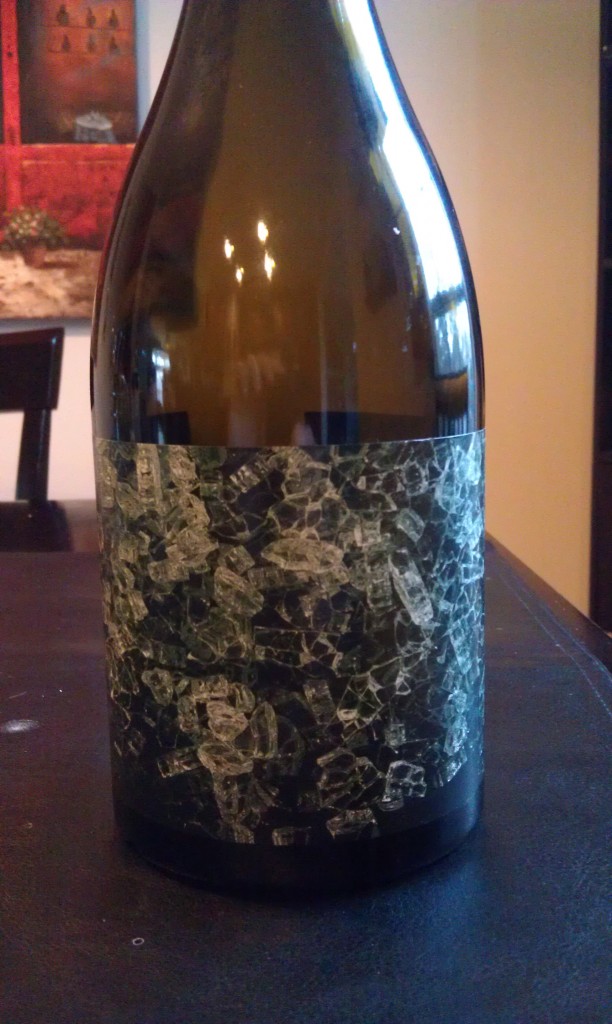 Varietal: Â 100% Grenache
Region: Â Roussillon, France
Cost: Â $30 (SRP)
Winemaker's Notes: Â A deep red, nearly opaque, hue of garnet fills the sides of the glass. Stunning aromas of succulent dark fruits and ripe cherry are neatly framed by soft French oak. The wine has an amazingly pure entry which instantly coats the entire front of the mouth and leads into a soft mid-palate with refined acid and great structure. Mature tannins round out a long finish that lasts nearly half a minute.
My Review: Â I've been sitting on this bottle for far too long. This arrived along with a bottle of The Show and Alakai, which I managed to get to before the start of 2013. Â Fortunately, one of my goals here in the new year, along with redesigning this website (any suggestions?), was to expose myself to more French wine. I had picked up several bottles on my own, but had forgotten until I pulled this bottle out the other night that it too was from France. Sometimes things just work out.
In the glass the wine was, as advertised, a very deep, virtually opaque red with slashes of garnet running through it. On the nose I mostly picked up aromas of dark fruit, though some cherry started to come through the more the wine opened up. In the mouth the cherry was more prominent, along with notes of oak.
I found the wine to be fairly dry, and different than most of the Grenache that I've had in the past, which hadn't come from France, making it an enlightening experience if nothing else. That being said, I liked the wine, and even if my wife and I didn't put together a fancy dinner to pair with the wine, pizza margherita on a Friday night, I found the wine enjoyable both by itself and with the tomato and cheese of the pizza.
I'll admit that $30 is around the price point where I start really looking for recommendations on wines before buying them, and the 2010 Shatter Grenache is definitely one that I would recommend. It's versatile enough to pair with a range of foods, from pizza on a Friday night to stews or more meaty options.